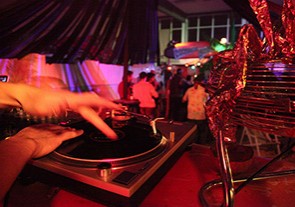 19 avril 2019
Free
Café Central
14, Rue Borgval - 1000 Bruxelles
Viktor French at Café Central all night long
www.mixcloud.com/ViktorFrench

Based in Brussels, Viktor French has spun many records over the last few years in several bars, clubs, pubs and retirement facilities.

His style is overall about containing a certain groove throughout his DJ mixes while being open for any kind of music style.

Various artists for various peoples !
Retour