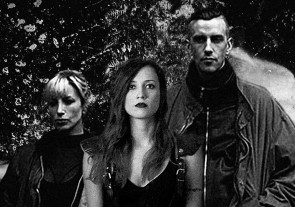 1 octobre 2021
Free
Café Central
14, Rue Borgval - 1000 Bruxelles
Founded in 2015 by Luna Vassarotti, Instruments of Discipline is a Berlin based record label with an eclectic vision focusing on a curated aesthetic rather than a genre-based roster, with an emphasis on the forward thinking and boundary pushing, attempting to straddle the line between chaos and oblivion both in the form the label takes and the artists it supports.
▃▃▃▃▃▃▃▃▃▃▃▃▃▃▃▃▃▃
▃▃▃▃▃▃▃▃▃▃▃▃▃▃▃▃▃▃
We welcome Operant, duo from Italy / Australia, & Ireen Amnes, from Italy, lived in London. Both are now based in Berlin.
You can already join us this afternoon on Kiosk Radio from 6 to 8 pm
█████████
IREEN AMNES - dj set
Producer, DJ and founder of the London collective Under My Feet.
By celebrating experimental arts in various forms, Under My Feet. has been actively contributing to the growth of the artistic community in London and beyond, since 2015.
✦ ✦ ✦ ✦ ✦
█████████
OPERANT - dj set
Operant is the project of Luna Vassarotti, founder of Instruments of Discipline, and August Skipper, who runs Agency and Ascetic (rip).
A crushed, robotic transcendence. Wounds in the body become gateways to spaces. Repetition melds into schism.
✦ ✦ ✦ ✦ ✦
█████████
BLANCHE - dj set
Active for more than 15 years in the musical scene in Brussels, as producer & performer in the band EXCUSEEXCUSE and promoter of events. He plays rough, aggressive & noisy techno, reuniting spirits of Rave & Punk on the dancefloor.
✦ ✦ ✦ ✦ ✦
Retour