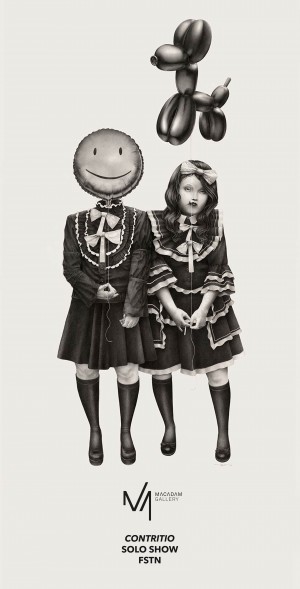 13 septembre 2019 > 13 octobre 2019
11h-17h (vendredi, samedi, dimanche)
Gratuit
Macadam Gallery
58 place du Jeu de Balle 1000 Bruxelles
C O N T R I T I O
FSTN
Solo Show


Opening Night : Friday 13.09.2019 – 6pm > 9pm
Exhibition : 13.09.2019 > 13.10.2019


The Macadam Gallery is glad to honour for the third time the work of the young Belgian Artist, FSTN, presenting the exhibition "CONTRITIO".

It's been three years since the last Solo Show we dedicated to FSTN. Three years in which we followed the evolution of the artist, the birth of many series, all stronger and more committed than the others. Three years of research, work and maturation that have brought us to this day, Friday September 13rd 2019, the Opening of the Solo Show "CONTRITIO".
macadamgallery.com
Retour