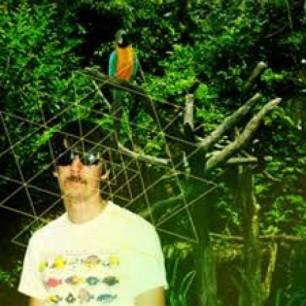 12 septembre 2017
20:00
8€
Les Ateliers Claus
Rue Crickx 15, 1060 Saint-Gilles
Over an evolving canon of full-length albums, astrally-aligned collaborations and some arresting visual work, Cameron Stallones aka Sun Araw has evolved as a singular purveyor of expansive,, contemporary psychotropic music that can encompass tweaked-out dub, free-wheeling improvisation and deep-focussed stumble-funk.

New Sun Araw record Saddle Of The Increate is a self-described "jackfruit rodeo", an album concerning the roping and directing of cattle, specifically in reference to the Greek myth of the monster Geryon. Like other recent Stallones emissions it burns slow and bright, lacing through character narratives from the participants involved and deft slide guitar that places us in in some hallucinated, Herculean vision of the American West.
Georgia: Justin Tripp and Brian Close have put together a sort of creative ecosystem. As Georgia, they make music and do video and design work, both for themselves and a range of client-collaborators. Across their prodigious output there remains a sense of continuity—the smaller, more experimental projects counterbalance the high-profile promotional spots, and the whole thing holds itself in orbit, with its own gravity.
+ Meakusma dj's
Retour