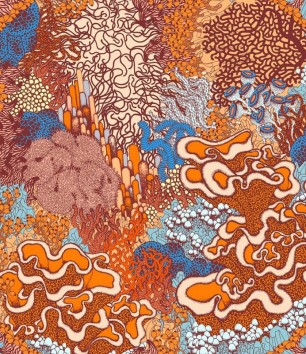 5 octobre 2017 > 17 novembre 2017
Gratuit
Maison des Cultures Molenbeek
Rue Mommaerts 4, 1080 Molenbeek-Saint-Jean
OPENING 5th OCTOBER 2017. 6PM to 9PM
EXHIBITION 6 October > 17 November 2017

Really excited to present you the first part of my project titled "1Gram of EARTH".
Inspired by nature, I have playfully created a rich, colorful and evolutive collection, developped with various elements, textures, shapes and patterns.
Each piece is an ecosystem cultivated with harmony.
An intricate luxuriant colorful composition, formed from the accumulation of meticulously detailed individual elements.

Welcome to all! Feel free to share the events and invite friends and family.
Retour